July 5th, 2017 by admin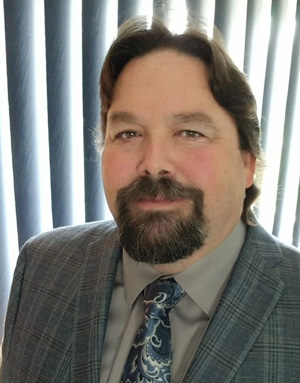 Cranbury, N.J., July 5, 2017 Antronix, the U.S.-based manufacturer and international supplier of broadband network products, has hired André Coulombe of Ontario, Canada to oversee its sales activities in Canada. Coulombe has worked in sales for more than 20 years, and much of that in Canada's cable industry.
Antronix's vice president of sales, Juan Bravo, appreciates having someone with Coulombe's experience on board. "We are very fortunate to have André join our team. His addition and the increased Antronix presence in Canada is just the beginning of our re-dedication to the marketplace as we introduce our next generation architecture solutions, and an increase in support for our valued partners. André knows the players in the Canadian broadband market better than most," he said. "We look forward to growing Antronix's market share there with his connections and expertise."
Coulombe was most recently the Canadian Sales Manager for Multilink, Inc. Prior, he was Hutton Communications Canada's director of sales for the Ontario and Atlantic regions. He also worked with White Radio LP, Nedco Telecom, Avaya, and Sanmina.
"I am happy to have the opportunity to represent Antronix in Canada. The brand is already widely recognized and respected here and its innovative, future-leaning products can help Canadian broadband and cable providers provide optimal service to subscribers," said Coulumbe of his new position.
Antronix, a privately-held company headquartered in Cranbury, New Jersey, engineers, designs and manufactures equipment that support broadband and satellite communication networks in the United States and around the world. The company's products – 1.2 GHz multi-taps, MoCA amplifiers, line/subscriber passives, and more – continue to set industry benchmarks, and are among the most widely dispersed in systems across the United States. The new Intercept eHFC products will introduce end-to-end solutions for RF and optical signal transmission architectures when they become commercially available in 2018. They join other Antronix innovations like its E-Option multi-tap reverse signal conditioning plug-ins, and its MoCA optimized POE filters.
Posted in: News