July 6th, 2017 by admin
Joint venture will offer North American MSOs a powerful product portfolio for engaging subscribers with multi-gigabit broadband services with increasing operational efficiency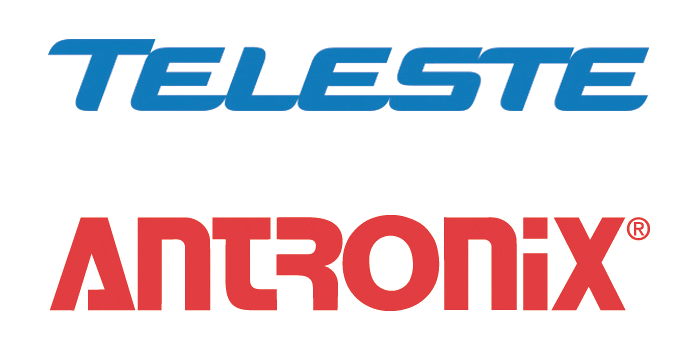 Cranbury, N.J., USA / Turku, Finland, 6 July, 2017 – Antronix, the market-leading designer and manufacturer of broadband products in the United States, and Teleste, a leading provider of video and broadband technologies and related services in Europe, have entered a joint venture to offer Next Generation Gigabit cable access network solutions to the North American broadband markets. The joint venture, whose majority shares are owned by Teleste, will operate under the name Teleste Intercept, LLC and combine the companies' Next Generation products and access network technologies.
Headquartered at the Antronix offices in Cranbury, New Jersey, the enterprise will capitalize on Teleste's expertise and leadership in intelligent, DOCSIS 3.1 compliant network technologies in the European cable broadband footprint, as well as Antronix's Intercept eHFC line of products, and its industry permeation and solid reputation spanning three decades. The resulting line of products will provide the industry with the latest data delivery technology available in a seamless, hybrid fiber coaxial end-to-end network platform.
"We look forward to combining our capabilities and expertise with Teleste to deliver innovative, Next Generation broadband technologies," says Neil Tang, president of Antronix. "For more than 30 years, Antronix has provided the material framework that has supported broadband cable service to millions of households. With Teleste, we are creating a compelling end-to-end access network offering. Our Intercept eHFC FTTT solution is an excellent complement to Teleste's mastery of Fiber Deep and Remote PHY access nodes and innovative telemetry and monitoring solutions. This technology venture will address the needs of a quickly evolving landscape for decades, when offered as a comprehensive solution. The joint venture solves many of the challenges of network scalability and the ever-increasing data demand cable service providers will face in the next evolution of their networks."
With more than 60 years of experience in the cable industry, Teleste is a clear market leader in access nodes and 1.2 GHz network deployments. Since 2013, Teleste has been developing its distributed architecture offering with the first Remote PHY nodes launched in Europe.
"We are truly excited to enter this joint venture with Antronix, a company with an excellent reputation and strong position in the U.S. cable broadband market," shared Hanno Narjus, SVP of Network Products at Teleste. "Emergence of Distributed Architecture is changing the world for cable broadband operators as the new technologies enable significant increase in the broadband speeds to engage subscribers. Additionally, our well-proven Intelligent Network concept offers another major opportunity area for operators who wish to improve network reliability and service availability. We are pleased that working together with Antronix, we will be able to bring the North American operators new, viable options for driving a customer-oriented business fulfilling consumers' expectations for increased speed and service uptime."
In its first phase, the joint venture will bring Teleste's DOCSIS 3.1 compliant intelligent optical nodes, headend optics and Remote PHY devices – fitted to meet the local industry requirements – to the North American markets. These will be available alongside Antronix's line of optical products and innovative multi-gigabit eHFC offering. The product portfolios from both companies form a comprehensive line-up, ranging from Fiber Deep to Distributed Access Architectures and eHFC FTTT Brownfield migration solutions. Antronix's core branded products – including indoor and mainline passives, multi-taps, residential amplifiers, and point-of-entry filters – will remain under the Antronix portfolio.
A unique feature of Teleste's broadband nodes is the combination of hardware and software that makes the devices self-adjusting and remotely controllable via the company's advanced network management tools. This concept, Intelligent Networks, creates cost efficiency, and builds a better consumer experience by increasing service availability. Utilizing intelligence brings operators significant business value through improving operations and enhancing help desk subscriber experience.
Launched in August 2015, Antronix Intercept eHFC is an xPON DOCSIS Hybrid FTTT technology that delivers additional data throughput at the distribution point. The solution is fully interoperable and complementary with DOCSIS and Remote PHY network architectures. Intercept's eHFC FTTT solution provides cable service providers with an economically viable roadmap for Brownfield migration to widely available Gigabit services. The Intercept eHFC Lancet Series Optical Tap is capable of high frequency DOCSIS 3.1 performance up to 1784 MHz, enabling full spectrum DOCSIS 3.1 functionality, whether in Distributed Access Architectures, Fiber Deep, or traditional HFC Access Network platforms. The eHFC solution provides fully programmable Gigabit speeds which can be targeted to high demand data subscribers without node segmentation, and significantly reduced cost per incremental bit rate performance as compared with XPON FTTP.
Inquiries for more information:
Mirkka Lamppu
Director of Communications, Teleste Corporation
Tel. +358 2 2605 611
mirkka.lamppu@teleste.com

Toni-Anne Blake
Corporate Communications Director, Antronix
Tel. +1 609 860 0160 x 123
toniblake@antronix.com

About Teleste
Teleste offers an integrated product and service portfolio that makes it possible to build and run a better networked society. Our solutions bring television and broadband services to your home, secure your safety in public places and guide your use of public transport. With solid industry experience and drive for innovations, we are a leading international company in broadband, security and information technologies and related services. We connect with our customers through a global network of offices and partners. In 2016, Teleste's net sales reached EUR 260 million and the company employed over 1500 people. Teleste is listed on Nasdaq Helsinki and the company was established in 1954. For more information see www.teleste.com and follow @telestecorp on Twitter.
About Antronix
Antronix is a market-leading designer and manufacturer of broadband products in North America. The company's innovative products – multi-taps, optical nodes, residential amplifiers, line passives, subscriber passives, and grounding hardware – have set industry benchmarks for cutting-edge technology and performance for more than 30 years. Technologically advanced solutions and enhancements like the Antronix E-Option multi-tap reverse signal conditioning plug-ins provide a cost-effective solution for bringing legacy systems into DOCSIS 3.1 compliance. Every Antronix product is engineered for quality, flexibility, and value-added ownership to help customers provide superior service to their subscribers. More information: www.antronix.com.
Posted in: News