With the most comprehensive line of drop passives in the industry, Antronix is the brand of choice for cable operators. Our drop passives are installed in more homes than any other brand. Antronix CMC line of splitters, CMCDT line of directional couplers, GAF and GLF series/attenuators, and point-of-entry filters represent the best and latest in broadband technology.
Splitters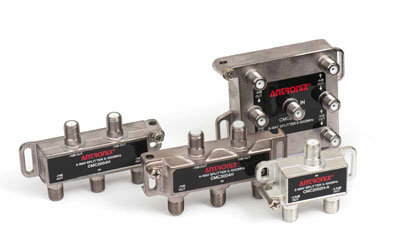 Antronix CMC series digital splitters are premium-grade passives designed specifically for two-way multimedia communications.
Directional Couplers
Antronix CMCDT series directional couplers are optimized for the demands of today's drop network architectures.
Indoor Taps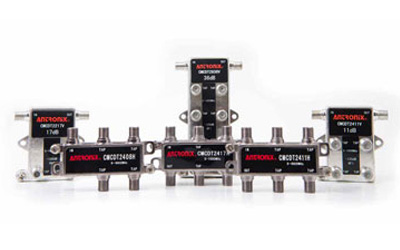 Antronix digital indoor multi-taps integrate a drop splitter and directional coupler for superior reliability and low cost of network ownership.