Multi-Taps
Milenium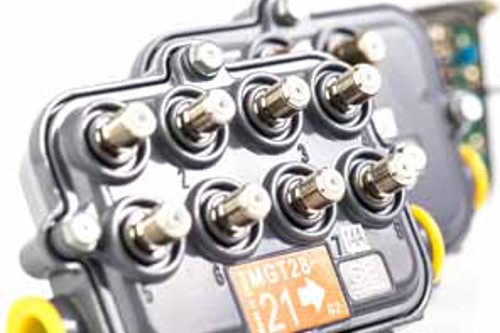 Antronix Milenium Series of multi-taps lead the CATV industry in performance and reliability.
Retrofit
Antronix manufactures cost effective upgrades with state-of-the-art performance for legacy network footprints and cascades.
Multi-Taps & E-Option Plug-Ins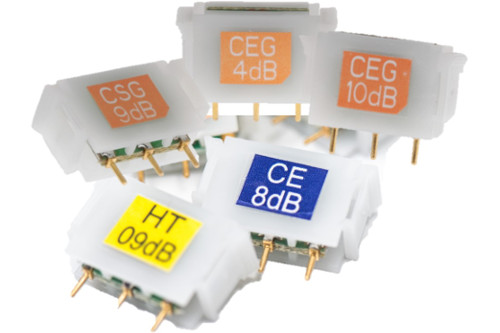 Antronix's patented E-Option conditioning plug-ins help solve design challenges providers face meeting service demands and increased bandwidth requirements within existing infrastructures.
---
​Antronix has been setting the bar for multi-tap innovation and performance for more than 30 years. That wealth of engineering stands behind our MGT, RRT, and RPT series of multi-taps. The Milenium MGT2000-SDPE-G2 and MGT2000-SE-G2 series 1.2 GHz multi-taps, and the RPT1000-E-G2 series of retrofit taps add 1218 MHz bandwidth performance to the Milenium drop power line of multi-taps - optimized for next generation HFC architectures. Our multi-taps feature our unique auto-seizing CamPort® F-ports, reducing intermittency and improving network reliability. Our patented E-Option drop signal conditioning platform, and the 1.2 GHz expanded bandwidth performance of our Milenium line allows for the most cost-effective network performance upgrades on the market today.
With the widest variety of housings and configurations commercially available, Antronix Milenium, RRT, and RPT series multi-taps offer the best network solutions for almost any footprint.
MGT series multi-taps offer an industry leading 1.2 GHz frequency band, as well as F-port powering options for NIU devices or Wi-Fi access points. Our RRT and RPT, for Regal® and Phillips compatible design footprints, retrofit multi-tap plates offer cable operators the option of swapping plates for legacy plant upgrades without requiring a re-splice or cutting into existing networks. The Regal® Retrofit multi-tap features Antronix E-Option signal conditioning for the must flexible tap distribution platform in the industry. E-Option plug-ins overcome past design difficulties and affect all the drop ports on a tap, without affecting the insertion loss in the through-put for targeted conditioning at each drop.
Features & Benefits
SCTE-compliant brass F-ports with CamPort®
Rotational seizure posts
12 amperes current passing
Four-stage corrosion protection process
Heat-treated stainless steel hardware with proprietary plating
Color-coded multi-tap values
Integrated drip wells, numbered ports, and strip gauge
Ribbed main line entry ports
Capacitively coupled F-ports