Multi-Taps
Milenium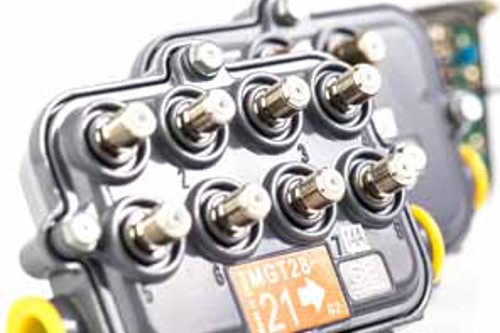 Antronix Milenium series of multi-taps and replacement faceplates up to 1.6 GHz lead the broadband cable industry in performance and reliability.
Retrofit
Antronix manufactures cost effective upgrades with state-of-the-art performance for legacy network footprints and cascades.
Multi-Taps & E-Option Plug-Ins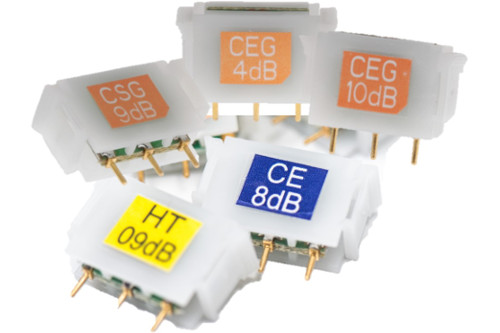 Antronix's patented E-Option conditioning plug-ins help solve design challenges providers face meeting service demands and increased bandwidth requirements within existing infrastructures.
---
Antronix has been setting the bar for multi-tap innovation and performance for decades. That wealth of engineering stands behind our MGT, RRT, and RPT series of multi-taps and faceplates. Our 1.2 and 1.6 GHz multi-taps, faceplates, and retrofits provide 1218 and 1600 MHz bandwidth performance for next-gen HFC architectures. All our multi-taps feature the unique Antronix auto-seizing CamPort® F-ports, reducing intermittency and improving network reliability. Combined with our patented E-Option drop signal conditioning plug-ins, our full line of multi-taps and faceplates provide high performance, maximum flexibility, and cost effective solutions for every network.
Features & Benefits
Supports DOCSIS 3.1 extended bandwidth to 1.6 GHz
SCTE-compliant brass F-ports with CamPort®
Rotational seizure posts
12 amperes current passing
Four-stage corrosion protection process
Heat-treated stainless steel hardware with proprietary plating
Color-coded multi-tap values
Integrated drip wells, numbered ports, and strip gauge
Ribbed main line entry ports
Capacitively coupled F-ports
---