AFN Optical Mini Nodes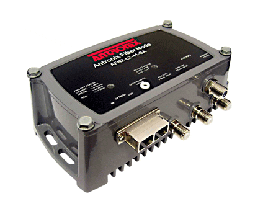 The Antronix AFN (Antronix Fiber Node) is a technologically advanced, high quality, highly reliable, cost effective, bi-directional optical fiber node.
The unit is available in two versions:
The "H" version has constant RF output over the entire optical input window.
The "L" version's RF output varies with optical input.
The AFN meets full specifications with optical input levels ranging from -8 dBm to 2 dBm.
The receive RF path includes provisions for Antronix's E-Option plug-ins for sloped RF output, as well as user-adjustable padding for optimal forward path setup. An optional return path optical transmitter is available in two versions: Fabry-Perot (FP) and Distributed Feedback (DFB).
Application
The AFN allows the service provider to cost-effectively improve network performance by bringing fiber closer to the end user. Its small size enables placement in most NID boxes, while the robust housing can be used in both indoor and outdoor installations. Ideal for MDUs, such as campuses, hospitals, schools, government institutions, and businesses.
Features
38 dBmV constant RF output for a -8 to 2 dBm optical input
Full 1 GHz bandwidth
FP, DFB or CWDM DFB return transmitter options
Patented CamPort® F-connectors
Small, compact housing
E-Option plug-in for signal conditioning 54-1002 MHz
1 V/mW external optical power test point
Low power consumption
Benefits
Cost effective, reliable service transmission of telephony, video and high speed data
Ideally suited for small business, MDU and educational applications
Field accessible controls to ease device setup
Small, compact housing
Decreased operational costs
Data Sheets