Midsplits
Antronix residential midsplit amplifiers provide 5-85 MHz return band performance for expanded in-demand upstream data capacity. Add MoCA enhancement, VoIP service capability, and 1218 MHz downstream spectrum and our midsplits are unparalleled as a practical and effective network solution for meeting subscriber expectations.
Our midsplit amplifiers share the features and benefits of all our amplifiers:
Patented auto-seizing CamPort® for reliable drop connection
High port-to-port isolation
Optimized performance in the MoCA band
Local or remote powering
Configured for NID enclosure installation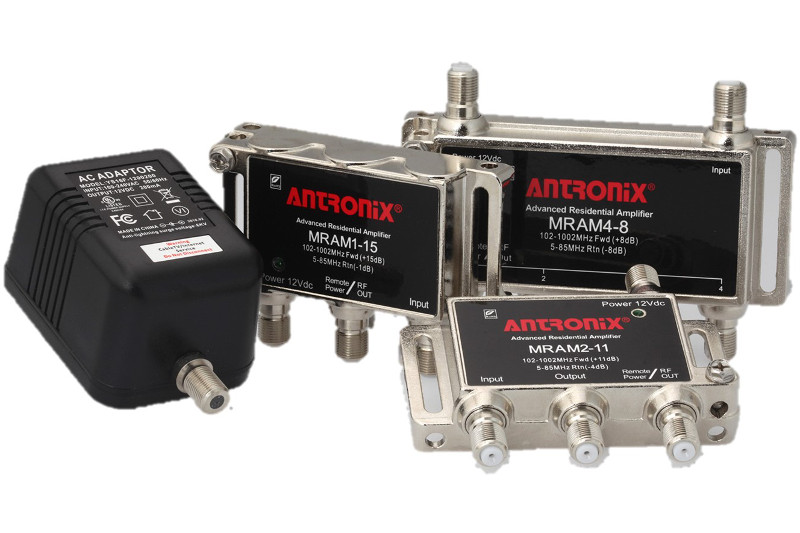 MicroAmps
Subscriber premise amplification in small, convenient packages – available with full 1 GHz and 1.2 GHz downstream spectrum.
Data Sheets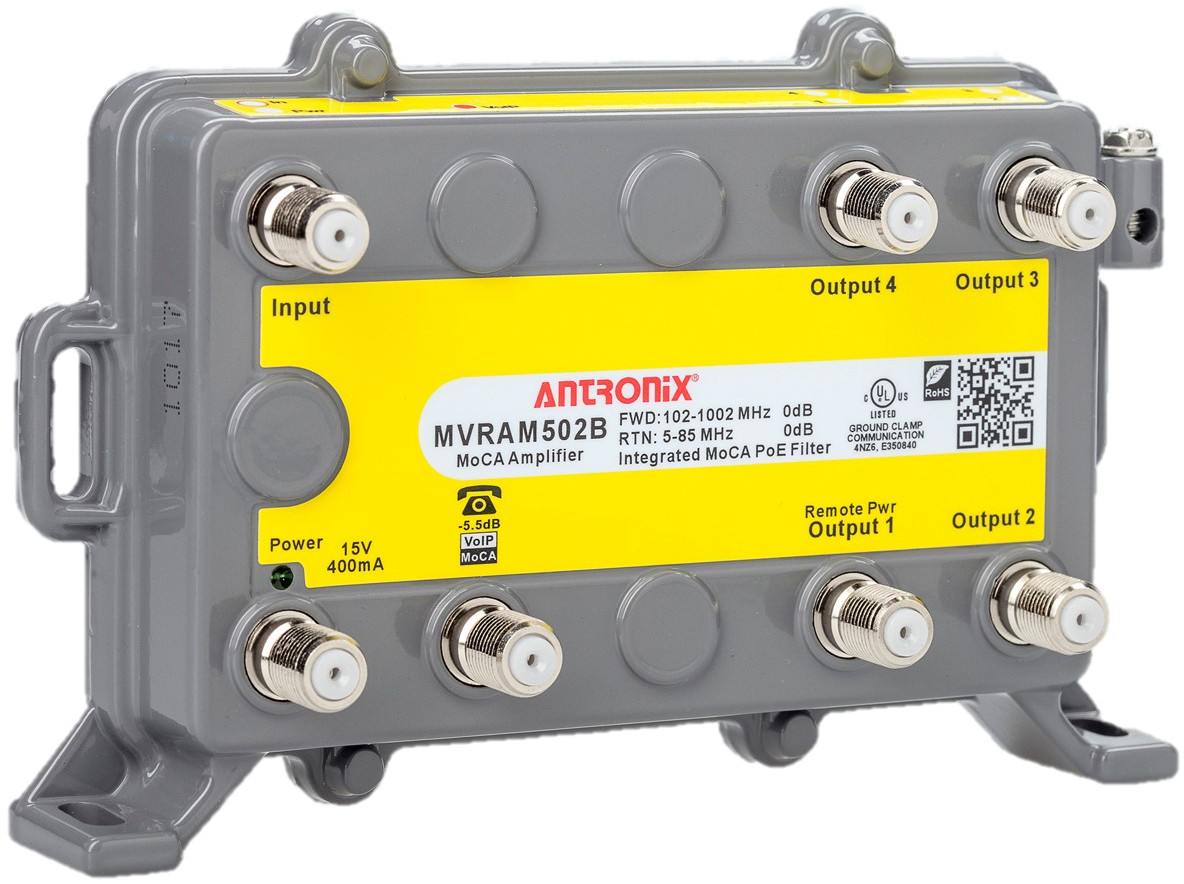 MoCA & VoIP Enhanced
Midsplit four-port and eight-port amplifiers with enhanced performance in the MoCA band and a reliable passive VoIP port.
Data Sheets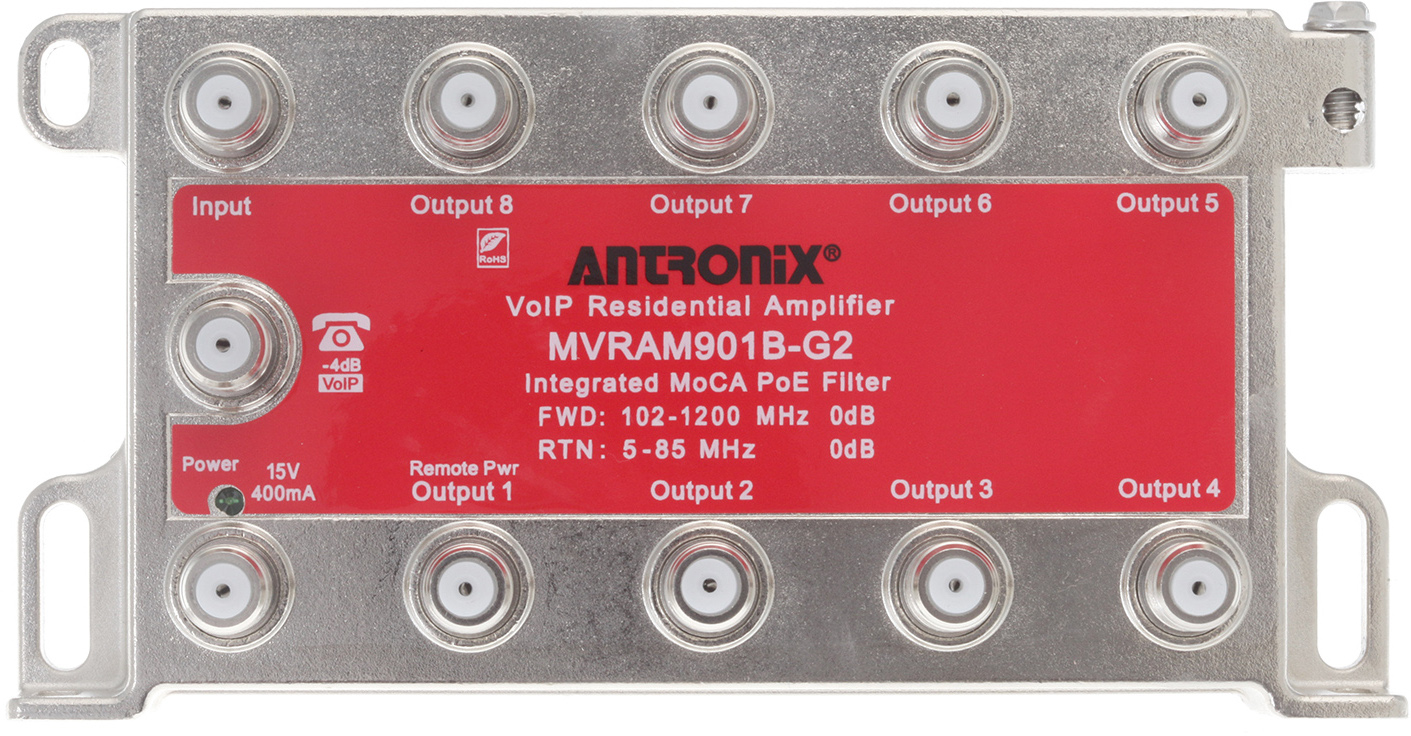 MoCA & VoIP Enhanced, 1.2 GHz
5-85/102-1218 amplifiers with MoCA and VoIP enhancement.
Data Sheets