April 22nd, 2019 by antronix
DOCSIS. 10G Symmetrical. Full Duplex. The cable industry has it's share of buzz words and alphabet soup. As we evolve - and even provider company names are changing to more reflect comprehensive broadband service offerings - it is important that we clarify what they all mean – and how they apply to manufacturers, operators, and subscribers. DOCSIS is the standard for service delivery. 10G Symmetrical service is the goal.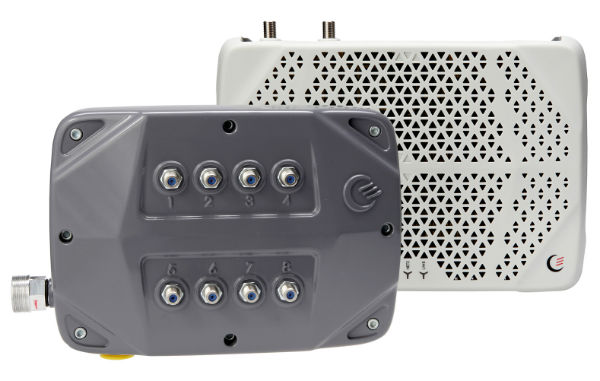 At Light Reading's Next Gen in Colorado in March, CableLabs President and CEO Phil McKinney described 10G as a "collection of technologies to create a seamless experience all the way to the consumer." Some of the technologies and features he included in this collection are low latency, improved security, a distributed access architecture, Full Duplex transmission, fiber deep, and N+0 architectures. He also noted the intended exponential extension of network speed.
DOCSIS 3.1 inherently offers some of the features McKinney mentioned such as enhanced security features and reduced packet latency. Understanding how DOCSIS 3.1, 10G, and Full Duplex relate to each other gives us a lot of room to think broadly about the technological solutions that will take us into the future on today's HFC network without outsized forklift upgrades.
Data Over Cable Service Interface Specification (DOCSIS) is a standard, set to ensure cable operators give subscribers what they want and pay for, and to encourage them to push the limits of what's possible – 4k video downloads in seconds, AR/VR, and volumetric, light field display videos. The standards set by DOCSIS 3.1 are a boon to providers as it delays the need to deploy fiber all the way to the premise. Achieving that standard requires ingenuity and creativity in the broadband engineering sphere but comes with rich benefits for providers – including reductions in per-bit costs, and better, bundled services at faster speeds to cord- cutters.
The question of the time then is what is the best way to achieve true 10G simultaneous symmetrical speeds via HFC architectures while meeting DOCSIS 3.1 standards. An even smarter question is how do we deliver that in a manner that is scalable and cost-effective.
One good answer to the question is the new Intercept eHFC technology platform from broadband engineer and manufacturer Antronix. The platform is based on utilizing UWB silicon, which will allow simplification of components in the HFC networks and placing actives for their most effective performance in Ultra Wide Band frequencies. This UWB silicon has been optimized for coaxial HFC infrastructures and can deliver up to 20 Gbps of throughput in dual band operation mode over 3 GHz of spectrum.
One of the platform components is the eHFC Lancet Series Optical Tap, which will be based on an extended frequency multi-tap with a backwards compatible faceplate that can be installed in existing tap cascades. The multi-tap will allow for full spectrum DOCSIS 3.1 performance. The eHFC Lancet Series Optical Tap will build on that capacity to deliver 10 Gbps symmetrical services in a hybrid FTTT architecture with the UWB silicon at the tap. It will provide PON and DOCSIS in a hybrid interface, and is compatible with in-home MoCA, Remote PHY, and xPON FTTP.
The Intercept eHFC platform lets operators phase upgrades as determined only by subscriber demands. Low to medium density service groups become just as viable as large, high demand ones, so low density node segmentation costs are reduced.
Antronix set out to engineer technology that is minimally disruptive, feasible in most existing architectures, and that leaves room for growth and expansion. The UWB frequency begins at 3 GHZ and leaves plenty of room for evolution and does not require costly or complicated add- ons or alterations. Another plus: Its low energy and low propagation characteristics in wireless mode allows it to coexist with other signals; even those occupying the same frequency.
The advantages of implementing the Intercept eHFC platform are numerous and immediately realizable. It is the fastest to market method currently available since no additional specialized access network components are required and the Lancet Tap is backwards compatible. Being backwards compatible also means there is no downstream subscriber interruption during installation and upgrades.
The cable industry is accustomed to evolution. Cable operators have expanded their services from delivering analog video through a basic coaxial infrastructure to also providing homes and businesses with data and telephony services via a hardy and versatile hybrid system. Industry predictions are that fiber to the premise (home) will be the standard. Until then, HFC will continue to be the system's backbone to deliver technologically advanced services to demanding subscribers. The eHFC platform will help MSOs expand the life of their networks and premise devices, putting off the capital investment of FTTH for decades.
Posted in: News, Articles / White Papers