September 12th, 2019 by admin
Cranbury, N.J., September 12, 2019 – Antronix will have a new small cell powering solution on display at SCTE-ISBE CableTec Expo, September 30 to October 3 in New Orleans. The devices, which will be of interest to providers deploying Wi-Fi access points, offer exceptional installation flexibility, reliability, and economy.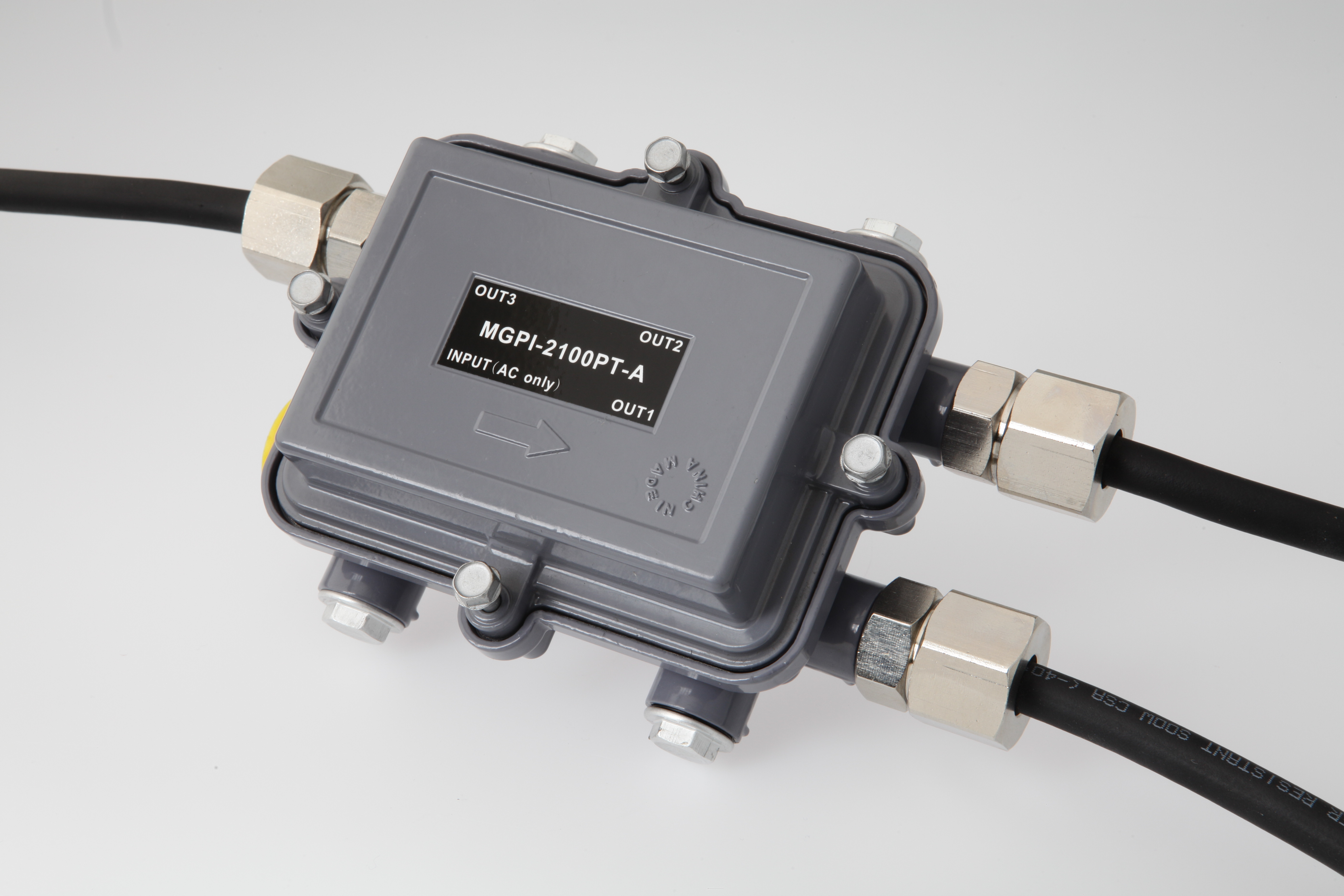 The new series of powering devices uniquely provide outdoor AC power in several kinds of applications – Wi-Fi access points, as well as remote cameras and other IoT devices – and provide the flexibility of powering on strands or lamp posts.
"Service providers responding to the voracious appetite for Wi-Fi availability in more places and for more bandwidth no longer need to be hamstringed by where power is already available, says Dave Wachob, Antronix's chief business development officer. "The Antronix devices give small cell network planners powering options that reduce permitting requirements and labor costs by accessing a usable source and dispersing to up to three Wi-Fi points in an affordable way."
In addition to providing AC power for Wi-Fi points, the new Antronix products can provide a powering solution for hybrid fiber cable. Units are constructed for durability and environmental integrity and come pre-wired with AWG SOOW power cable.
Antronix is the market leading designer and manufacturer of broadband service products in North America. Our innovative data, cable, and telephony delivery devices – multi-taps, optical nodes, residential amplifiers, line passives, and in-home networking components – have set industry benchmarks for technology and performance for four decades. Our products provide the advancements like MoCA, expanded broadband spectrum, and signal conditioning that help our customers deliver services to subscribers across the United States, Canada, Europe and Latin America.
The new powering devices other Antronix products will be on display in Booth 1739 at the SCTE-ISBE CableTec Expo from Monday, September 30 to Thursday, October 3 at the Ernest N. Morial Convention Center in New Orleans, Louisiana. The company's eHFC® Lancet optical taps and line of high output optical nodes will be on display in Teleste Intercept's Booth 2201. Teleste Intercept is a joint venture between Antronix and Teleste.
Posted in: Press Release