August 24th, 2019 by admin
Cranbury, N.J., August 22, 2019 – Broadband technology manufacturer Antronix will be showcasing its latest devices – a backwards compatible 1.6 GHz multi-tap and Wi-Fi access powering device – at the SCTE-ISBE CableTec Expo 2019 in September.
The new Antronix multi-tap provides a singular solution for operators trying to expand bandwidth and control costs. The spectrum increase from the available 1200 GHz to 1650 MHz is the most significant one-time jump manufacturers have been able to provide, and backwards compatibility saves operators the substantial expense of re-splicing to replace housing units. The new series of powering devices uniquely provide AC power to outdoor wireless access points in several kinds of applications.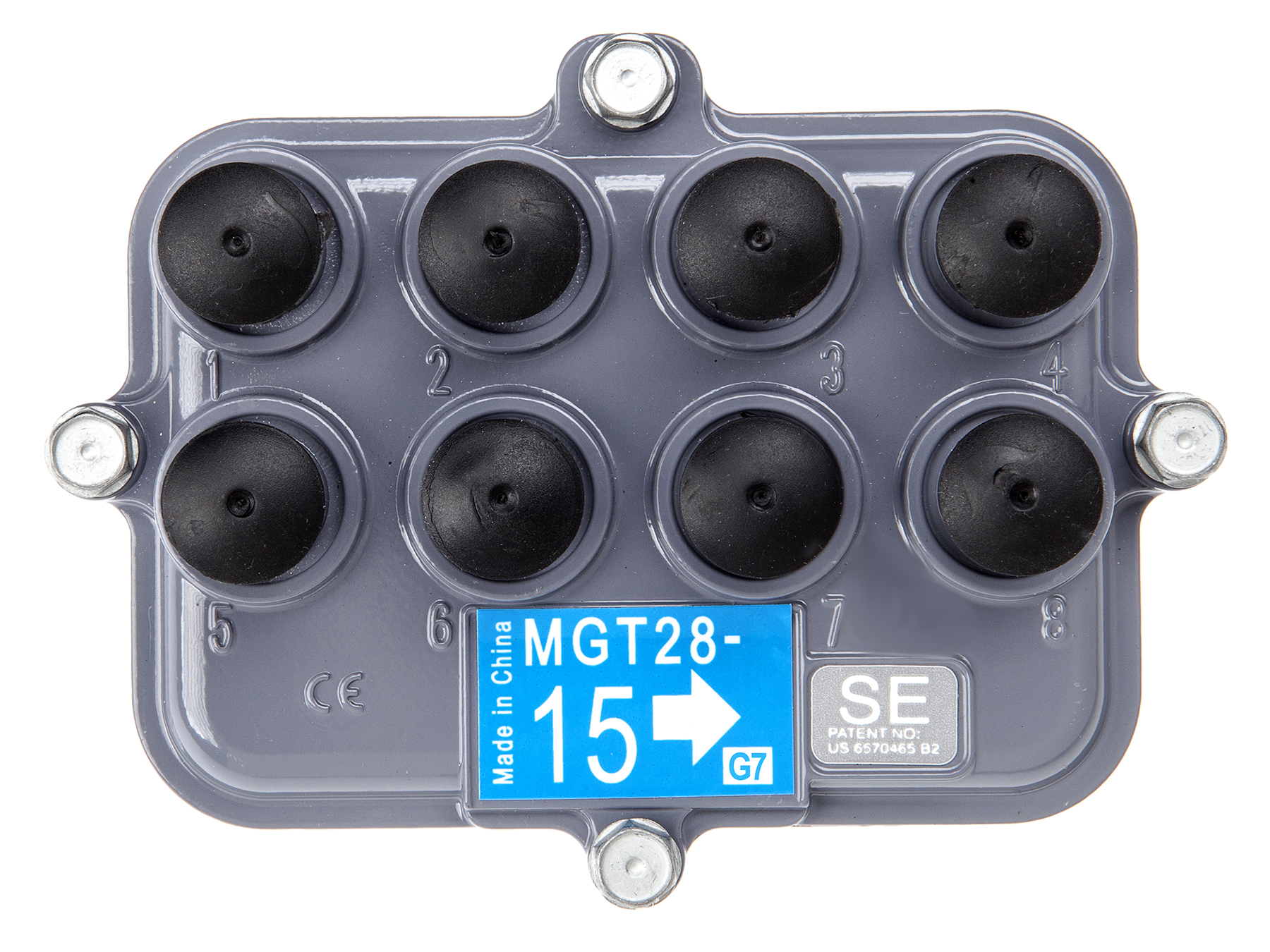 "We are particularly excited to add a new 1.6 GHz multi-tap to our Milenium line," said Antronix president Neil Tang. "Cable operators are looking for solutions that allow them to expand bandwidth service to their customers as efficiently and cost effectively as possible, and now Antronix has that solution. There are currently no other backwards compatible multi-taps above 1.2 GHz on the market."
The power extractors will power strand or lamp post-mounted small access points, provide AC power for up to three Wi-Fi points, or provide a powering solution for hybrid fiber cable.
Antronix is the market leading designer and manufacturer of broadband service products in North America. Our innovative data, cable, and telephony delivery devices – multi-taps, optical nodes, residential amplifiers, line passives, and in-home networking components - have set industry benchmarks for technology and performance for four decades. Our products provide the advancements like MoCA, expanded broadband spectrum, and signal conditioning that help our customers deliver services to subscribers across the United States, Canada, Europe and Latin America.
The new multi-tap, powering devices and other Antronix products will be on display in Booth 1739 at the SCTE-ISBE CableTec Expo from Monday, September 30 to Thursday, October 3 at the Ernest N. Morial Convention Center in New Orleans, Louisiana. The company's eHFC® Lancet optical taps and line of high output optical nodes will be on display in Teleste Intercept's Booth 2201. Teleste Intercept is a joint venture between Antronix and Teleste.

Posted in: News, Press Release