March 26th, 2021 by admin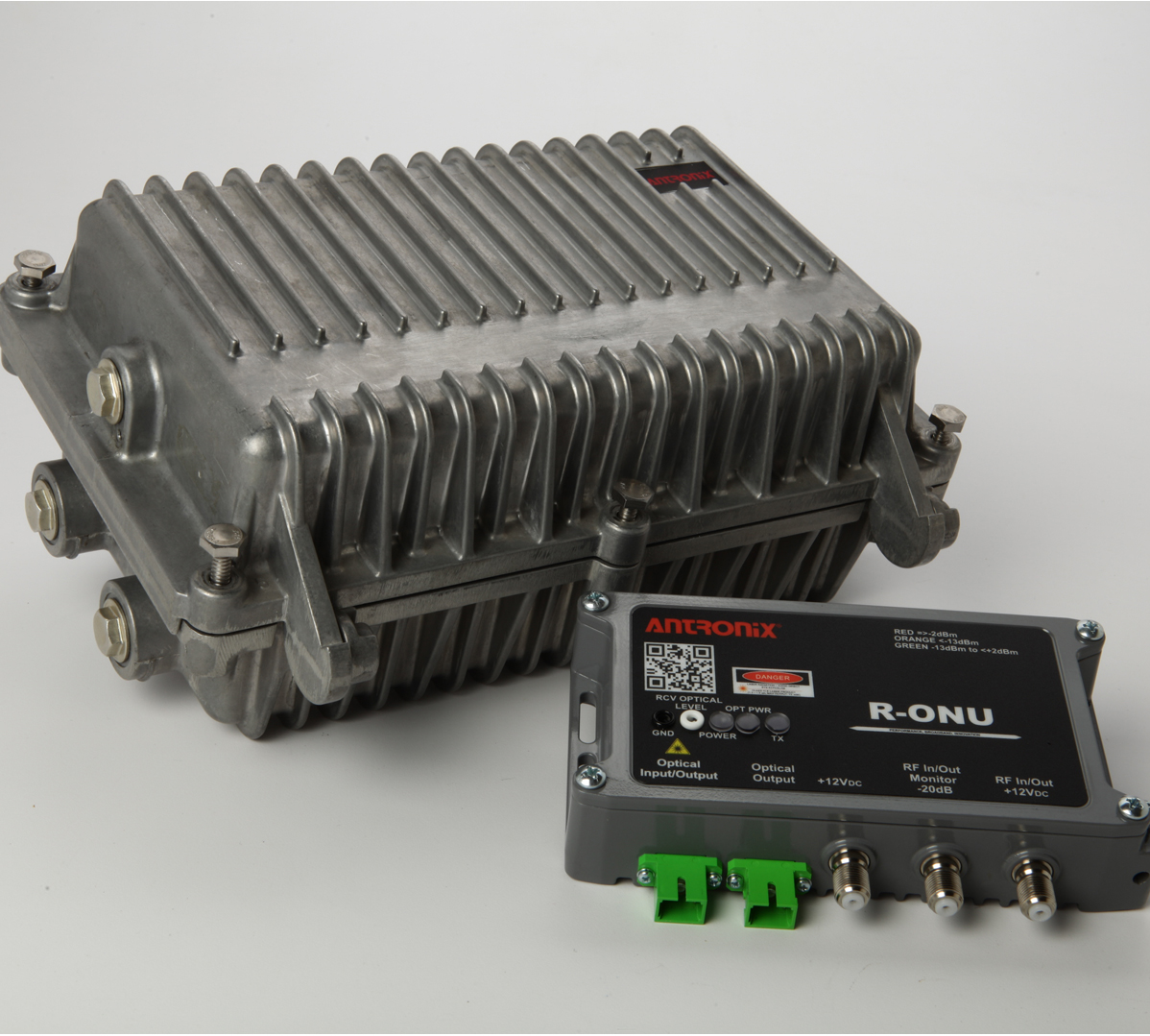 Cranbury, N.J., March 24, 2021 - Antronix's Inverse Fiber Amplifier (IFA) is now available to help cable customers resolve end-of-line challenges. The DOCSIS 3.1 - compatible IFA extends and broadens network reach by converting RF signal into optical signal - simplifying and economizing service extension in rural and other areas where subscribers are spread wide.
The IFA - one of Antronix's recent additions to its line of optic devices - is a high-output and low distortion fiber connection that will expand existing HFC infrastructure by more than 10 km. The outdoor, line-mountable, rugged device is engineered to work with headend equipment and back-office systems already in place, and to support FTTX, FTTB, and FTTH solutions. Paired with Antronix's RFoG ONU, the IFA provides a cost-effective fiber bridge between the multi-tap and the customer premise.
"The dire need for deepening and expanding broadband access into rural and underserved communities around the country has become undeniable over the last year," notes Juan Bravo, Antronix's VP of sales. "Expanding fiber optics in scalable ways, without the prohibitive costs of expansive plant outbuilds, is essential. The Antronix Inverse Fiber Amplifier offers providers an effective tool to do that, and to futureproof their networks for decades."
The Antronix IFA and RFoG ONU allows cable companies to bring service to new, far set customers who could not have been reached by traditional coax cables, while reusing existing CMTS/CCAP, and subscriber premise coax and cable modems - significantly minimizing cost. It will also allow greenfields to be built with fiber optics without overbuilding PON.
For more information about the Inverse Fiber Amplifier or any Antronix product, call 609-860-0160 or find a regional representative on our website.
Antronix is the market leading designer and manufacturer of broadband service products in North America. Our innovative data, cable, and telephony delivery devices - multi-taps, optical nodes, residential amplifiers, line passives, and in-home networking components - have set industry benchmarks for technology and performance for four decades. Our products provide the advancements like MoCA, expanded broadband spectrum, and signal conditioning that help our customers deliver services to subscribers across the United States, Canada, Europe and Latin America.
Posted in: Press Release