April 17th, 2019 by antronix
Antronix has been on the cable broadband technology scene for 40 years and has seen the network grow and evolve from its focus on coaxial infrastructure designed for one-way broadcast video to high-speed, interactive two-way service offerings that embrace video-on-demand, mobile and next-generation services like virtual and augmented reality. Antronix President Neil Tang – son of the company's founder Danny Tang -- sat down to talk about how the industry has changed, what's next for cable broadband and how Antronix has worked to tackle new challenges as the industry has evolved over the last four decades.
Antronix is turning 40, what were some of the company's market firsts?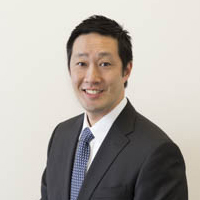 Antronix started in 1980 in a small garage in central New Jersey. As an engineering-based company, the motivation was to improve the quality of products through design. We started off as a main supplier of matching transformers to connect antennas to TVs for reception of off-air broadcast as well as in-home TV splitters and A/B switches. Now, technology has evolved, and our products have as well. Antronix was the first to design and implement hardline taps with pluggable E-Option filters to balance the drop's downstream and upstream paths. We implemented this feature with a plug-in years before the need for upstream signal conditioning. As upstream services changed and grew, the flexibility of individually balancing the upstream path per tap enabled an improved customer experience for each home. Antronix also was first to launch 1.2 GHz taps to the industry, and most of our products have a unique auto-seizing CamPort F-connector for reliable connections.
What are the biggest changes the cable broadband industry has seen since the company's inception?
The industry's (and consumers') thirst for more channels, bandwidth and services has fueled the growth of DOCSIS, Wi-Fi and mobility, including over-the-top. It is quite remarkable that the industry was formed with the coaxial infrastructure designed for one-way broadcast video. Now this network has evolved into high-speed, interactive two-way services that are flexible and mobile. The industry started with simple broadcast video and has evolved into launching on-demand video, telephony, and then gigabit data tiers that can support remote augmented and virtual reality applications. It has been quite an evolution of the network.
What have been some of the ways Antronix has provided solutions for industry challenges?
Antronix has continued to push the bandwidth capacity of our distribution and residential hardware, and therefore the cable operator's networks. We introduced 1.2 GHz on our amplifiers before MSOs even realized how much that expansion would allow them to do. Additionally, we provide enabling hardware for the CATV's rapid Wi-Fi expansion, including their mobile phone service offerings. Our SDPE line of multi-taps provide F-port powering for Wi-Fi, small cell and network interface unit applications.
What factors should be considered for future capacity planning for next-generation broadband data services?
Forecast upcoming data requirements both in terms of the upcoming downstream and upstream capacities, as well as any unique requirements for this data (i.e., low latency, etc.). Leverage the existing CATV technology and network where ever possible, but also understand when and where to introduce and/or expand new technologies (i.e., fiber, etc.). Couple all of the above relative to both deployment and operational costs, longevity and reliability of the technology.
What's next for cable broadband? What technologies will be the drivers of innovation as we move into 2020 and beyond?
More of the same, and some new. The cable industry has demonstrated an amazing ability to expand the bandwidth capacity of coaxial cable, and will continue to do so for the next five to 10 years, by both expanding network bandwidth, as well as making the bandwidth more efficient. Extended Spectrum DOCSIS, Full Duplex DOCSIS, Remote PHY and Fiber to the X will be the technology drivers into 2020 and beyond.
How do you see Antronix's role as an engineering and manufacturing company in the changing world of broadband?
Antronix will continue to make engineering breakthroughs, and will be at the forefront of coming up with the technology that will open new capacity, efficiency and ability in the broadband market. We are lucky to have a team that has a keen eye for not just where the industry is trending, but also a broad view of what is possible.
Neil Tang is Antronix's president. In his prior role as principal engineer, Neil managed the development of Antronix's line of advanced residential amplifiers, which currently represents more than 50% of the industry market share. As chief executive officer, he is the driving force behind the company's "customer first" strategy, resulting in Antronix developing a variety of products -- such as passives and amplifiers to facilitate MoCA and high frequency transmission products about 1 GHz -- based entirely on customer feedback. Neil holds bachelor's and master's degrees in electrical engineering and has worked in telecommunications for more than 20 years. He has expertise in electrical engineering, RF/microwave engineering design, telecommunications product development and design, and manufacturing. As a member of SCTE-ISBE's Standards Committee, he helps to develop engineering standards and future architecture for the future of the cable and television industry.
Posted in: News, Articles / White Papers